CYBERTHEORY INSTITUTE PRESENTS
Using Maneuver Warfare to Conduct Zero Trust Cyber Warfare
It's time to implement maneuver warfare into your approach to cybersecurity.
The successful conduct of a cyberwar campaign requires a leader skilled in the art of maneuver warfare. Maneuver warfare involves the foundational principles on which you can build a strategy to defeat your opponent. This concept enables leaders to deploy information, security controls, physical assets, and people in a manner that provides the best opportunity to break the adversary's will and cause him to cease the attack.
This eBook guides readers through the principles of the doctrine of maneuver warfare and helps CISOs and security teams develop a greater understanding of how these principles could be used in the execution of a strategy for building a more active cybersecurity plan.
In concert with the CyberTheory Institute, our goal is to change the shape of cybersecurity's defense agenda so that it fits around the Zero Trust strategy and forever rearranges the attacker/defender dynamic.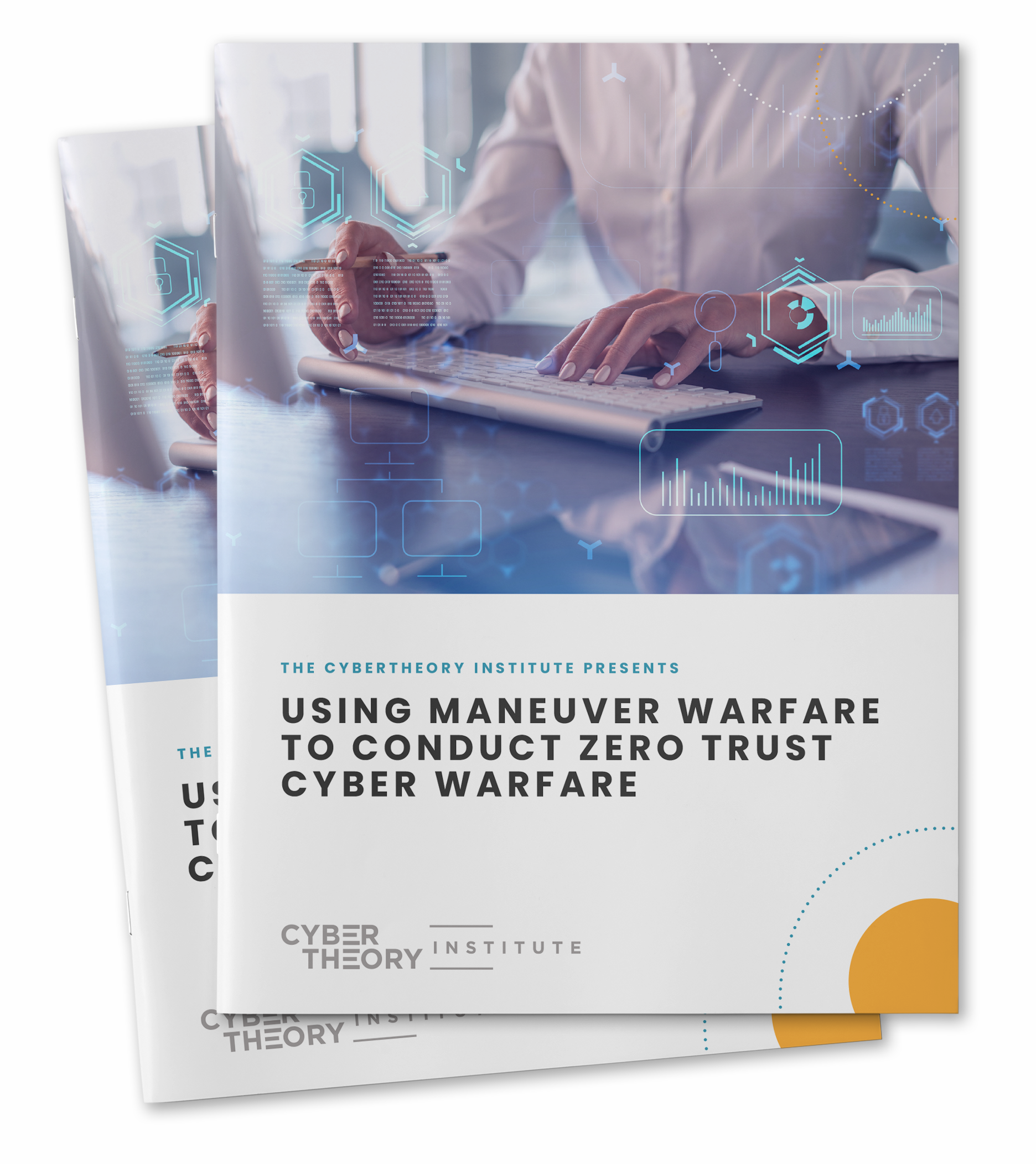 Struggling to find enough cybersecurity talent?
Upskill your existing team with CyberEd.io